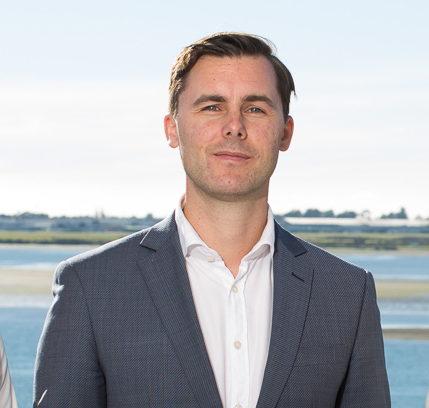 Richard, A Rising Star In 2020
Sharp Tudhope are delighted to congratulate commercial partner, Richard Hoare on being named as one of NZ Lawyer Magazine's Rising Stars for 2020.
The Rising Stars 2020 list celebrates young professionals who have made an impact in their firm and the wider profession during their career to date.
Richard is an experienced M & A specialist and recent highlights include leading four confidential mid-market M&A deals with a total deal value in excess of $100m and in each case working with top tier firms acting for the other party.
Since Richard's arrival at Sharp Tudhope in 2017, he has forged a successful commercial law practice working with start-ups and early stage ventures, having provided advice to award winning local businesses.
Richard is engaged with our community and in 2019 he:
Provided advisory work to Stem Wana Trust who founded the inaugural Tauranga STEM Festival.
Served as the lead angel for Venture Centre's Angelic Drop-In clinics, an initiative intended to welcome 'all comers' and provide guidance and advice to budding entrepreneurs.
Presented several guest lectures to 300 Auckland University law students on the topic of Shareholders' Agreements.
Acted as a judge for the main award of best medium-to-large business at the prestigious Bay of Plenty Export Awards in 2019.
Was appointed as a Director for EA GP Limited which oversees each Enterprise Angels Investment Fund.
If you'd like to know more about how Richard can help your business you can contact him here.