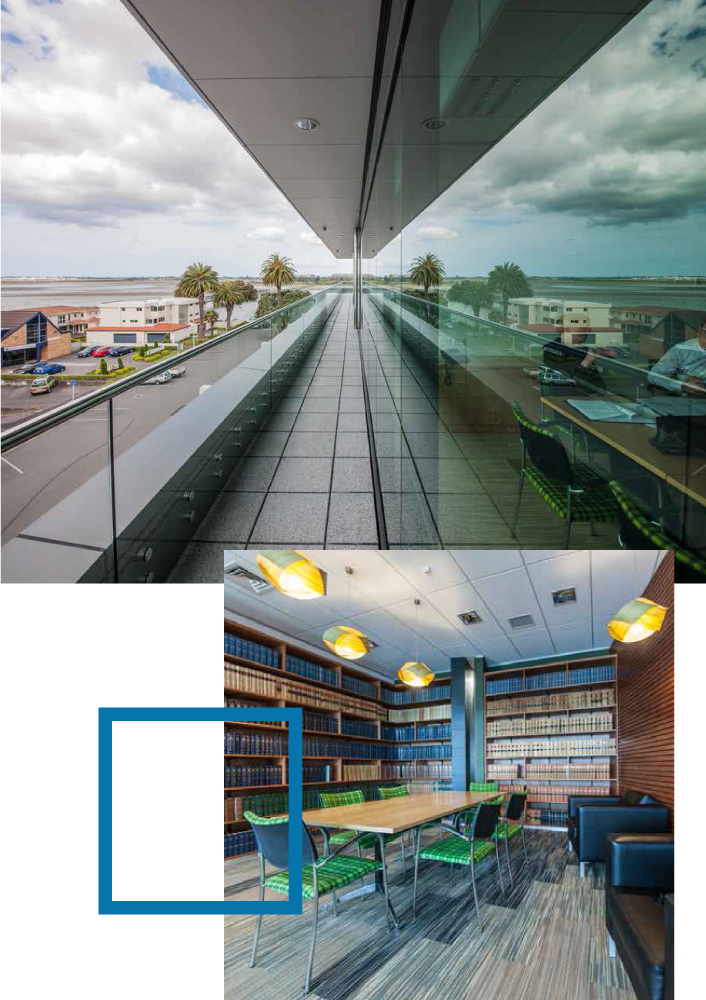 Come and join
us in Tauranga
Working with us will see you exposed to a range of interesting and varied matters. Our Partners have an open door policy and we offer excellent mentoring and training.
The firm is structured into three main practice groups:
Property and Trusts / Estates /
Family and Relationship Property Law
Litigation and Disputes / Employment Law
We encourage individuals to develop their potential in a team environment.
We offer a professional environment with ongoing training, supervision and supportive leadership, enhanced by policies that promote a healthy balance between work and life commitments.
The firm provides a stimulating work environment which includes an active social club and Friday night drinks.
We look for committed, ambitious team players who want to be part of our culture. Beyond your specialist legal or other technical skills, you will have:
Excellent communication skills (both verbal and written)
A commitment to excellence
A willingness to market yourself and the firm
If you are a legal professional looking to join us in Tauranga we are interested in talking to you, even if a position is not listed under current vacancies.
Current vacancies
Senior Corporate Commercial Lawyers 
The successful applicants will have at least 5 years PQE experience in dealing with a range of commercial matters including compliance, governance, financing, M&A and commercial contracts. More information
Graduate Solicitors – Two roles available
We are seeking two Graduate Solicitors – one for our commercial team, and the other for our property team.  These are great opportunities to kick start your legal career in a leading Tauranga firm with varied and interesting work.  More Information
Senior Property Solicitor
We're looking for a talented senior property solicitor to join our ranks to keep up with client demand in our busy practice and help lead us into the future!  If you're someone who is keen to carve out a long-term future in the Bay of Plenty, we'd love to hear from you.  Not only will you get great quality work, but you'll also be part of a friendly and supportive team environment where you'll feel valued and at home. More information
Junior / Intermediate Property Solicitor
We are seeking a full-time property lawyer with some good experience (up to 4 years PQE) to join our busy property division.  This is an opportunity for a smart and clear-thinking property lawyer to gain further experience in a busy and fun environment in Tauranga City.
You will be dealing with commercial, industrial and rural property, subdivisions, development, leasing and transactional work for a large range of organisations, individuals and families. More information
Trusts Administrator – 12 month fixed term
With the introduction of the new Trusts Act 2019, we're on the hunt for a full-time Trusts Administrator to help us meet our new compliance obligations.
What you'll be doing:
Assisting our Trust Team and clients with trust reviews and compliance work
Assisting our Trust Team and clients with administrative matters
Contacting trust clients for whom we act as an independent/professional trustee to collect contact details for the trust's beneficiaries
Contacting beneficiaries and arranging appropriate documentation
Updating our databases
AML compliance
General administrative tasks
Applications (please include your academic transcript) can be
e-mailed to:
Privacy of Information Statement
Sharp Tudhope Lawyers are committed to protecting the privacy of all recruitment applications. We will ensure that the information submitted to us by applicants is used only for the purpose for which it is intended and not disclosed to outside parties.