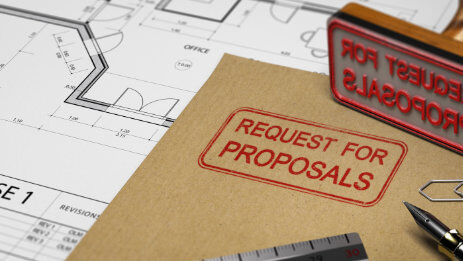 Probity Services
Procurement and tender processes must be robust and meet best probity practice.  To successfully manage risk, you need to ensure that processes and practices will survive external scrutiny.
Sharp Tudhope have the capability to assist public sector agencies to deliver a procurement decision that is robust, defensible, and has the highest levels of probity assurance.
We have:
extensive knowledge and experience of probity issues on significant publicly funded transport infrastructure projects;
familiarity with Road Controlling Authority (Council) procurement environments and challenges;
learnings from recent case law involving transport and infrastructure procurement for Councils and in relation to NZTA-funded projects – to make sure that the procurement processes for contracts are compliant, robust and defensible.
We typically work through and in conjunction with Clever Buying Limited who are nationally recognised procurement specialists.
We offer practical advice and assurance that your procurement process will meet both MBIE and NZTA Procurement requirements.
Richard Kettelwell is the only probity auditor in New Zealand who is also a qualified NZTA Tender Evaluator and holds a practicing certificate as a barrister and solicitor. He is also an experienced senior lawyer, with 20 years' experience in construction and procurement law.
Richard has recent NZTA transport and infrastructure experience working for Road Controlling Authorities extending to the largest and most complex road maintenance contacts procured in 2018; as well as several other NZTA-funded road construction and transport infrastructure maintenance contracts undertaken for Councils.
Because Richard has qualified with the new (2016) version of the NZTA's Tender Evaluator qualification, he also has a deep knowledge of Government Rules of Sourcing, which (as of March 2018) apply to NZTA-funded projects as detailed in the 2018 revision of the NZTA Procurement Manual.
His recent experience in probity auditing and related legal work on Council transport infrastructure and related contracts is extensive. It includes:
Northland Transportation Alliance Road Maintenance Contracts. Probity auditing for five road maintenance contracts for Whangarei DC, Far North DC and Kaipara DC and NZTA; Value $350m+ (2018)
Central Hawkes Bay District Council Water Treatment Plant Procurement.  Probity Officer. Value $1.65m (2019)
Thames Coromandel District Council Roading Maintenance Physical Works Contract. Probity Auditor.  Value $40M; (2018)
Thames Coromandel District Council Roading Maintenance Professional Services Contract. Probity Auditor.  Value $6M; (2018)
Waitaki District Council Roading Maintenance Contract. Probity Auditor. Value $12m. (2017)
Far North DC Streetlight Maintenance Contract Value $1.8m (2016)
Legal assistance/ support provided to a wide range of Councils on procurement and construction issues, including Far North DC, Kaipara DC, Whangarei DC, Central Hawkes Bay DC; Buller DC, Waitaki DC, Dunedin CC.
Energy Efficiency and Conservation Authority.  Warmer Kiwi Homes Project.